You worry about sales - we'll worry about admin.
Ordering Information
Terms of Understanding

We Will:

Find, recruit, and train a Virtual Assistant for a fee of $499 per VA. Then we will manage the assistant to help you with whatever tasks your business needs

They will be trained in whatever line of work you need them for. We can add and take away tasks as you need it and see fit. We can train them to do new tasks, or manage to make sure they are doing repeated of tasks correctly.

Note: You can start and stop the program anytime you wish.There is absolutely no commitment and no long-term contracts. We just ask that you give us at least 2 weeks notice if you decide to pause.
Remember:
Once you place your order you will get a receipt and a welcome email where you will be able to schedule a one on one call with one of our team members so you can explain exactly the type of work you're needing help with. We will work with you to come up with a training program so that your Virtual Assistant can help you in the areas you need help with the most.
As you come up with new ideas on how one of our VAs can help your business, let us know and we can deliver you help where you need it most. As your business needs grow, your virtual assistant will be trained accordingly.
Important:
Our agency will also sign a noncompete and non-disclosure so you'll feel safe knowing your company's most sensitive information is kept top-secret.
Privacy is our number one priority.


IMPORTANT: Below you'll be ask the number of hours you are hiring for to start.

Don't worry, you'll be able to change the hours as needed.
PLEASE ALLOW UP TO 60 SECONDS FOR THE ORDER TO PROCESS. YOU WILL IMMEDIATELY THEN BE TAKEN TO THE PAGE WITH TRAINING INFORMATION.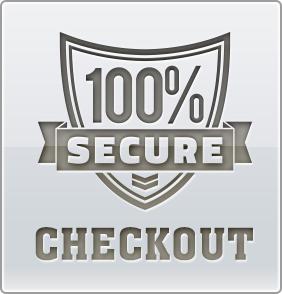 Have Questions about the Program? - Email: support@trainedvirtualassistants.com
Frequently Asked Questions & Answers
Can my VA be trained to do multiple tasks?
Yes! One of the key traits we look for when we hire is the ability to multitask. The best VA's know how to do it all. We train them to do data entry, pick up the phone, follow up calls, update CRMs, organize your schedule, and much more. Whatever your business needs - your virtual assistant will be trained to do it all.
Can I hire multiple Virtual Assistants?
Yes, depending on the workload, one VA may not be enough. We can train multiple VAs to handle all your business admin work. Let us know what you need help with and we'll get it done. As you increase their workload, you may need to hire additional help.
What Additional Costs are Involved?
After the initial startup cost, you'll pay $10.50 an hour and nothing more.

If you decide you want to hire additional VA's, you'll pay the initial fee again and the additional hourly rate.

This applies to every additional VA you decide to hire.


What is the minimum amount of hours required
There isn't a minimum. Depending on the workload, you'll need to expect the hours to match. Just be mindful of the hours you are requesting and the workload you expect.

When you initially start, you'll specify the hours you are hiring for. If you need to change the hours, we'll need at least a 2 weeks notice.
How will I communicate with the VA?
It's completely up to you. Email is alway best but skype, hangouts, slack all work really well.

If you are adding new tasks to your VA, remmeber they may need to be trained first, make sure you ask us or them if what youre asking of them is something they already know, or if they need additional training.
What is the best practice for managing the VA?
This is the best part. You don't need to manage anyone.

We will do it all.

From training, to monitoring, to payroll - we have it all handled.

Just communicate what you need and we'll do the rest.
Can I Start and Stop anytime I want?
Yes and No -

There is no contract and you can cancel at anytime...

However, starting one week then stopping the next and using this service with no consistency would not work.

You would not be able to put this program on "pause."

Imagine from the VA's perspective, one day they have work and one day they don't, put yourself in their shoes - would you apply for a job like that?

It would be almost impossible to keep anyone employed.


Can I Start and Stop anytime I want? Cont...
If you decide to quit the program, your VA will be reassigned and we will have to go through the hiring process all over again if you decide to start back up.

There would also be an additional startup fee if you choose to restart the program.
Copyright 2023 - TrainedVirtualAssistants.com
Questions? Write to: Support@TrainedVirtualAssistants.com